Surfers from all over the world are constantly searching for surfing beaches, new waves to challenge and paradisiacal places to immerse themselves in this culture. From sun-drenched coastlines to remote and wild beaches, there is a wide variety of destinations that offer unforgettable experiences for surf lovers.
Africa
Jeffreys Bay Beach, South Africa
Known as "J-Bay", it is one of the best and most iconic surfing spots in the world as it has hosted high-level professional competitions, such as the Corona Open J-Bay. Jeffreys Bay is known for its quality and consistent waves. The jewel in the crown is the Supertubes break, which offers long, perfect right-handed waves. These waves are famous for their speed, power and long tubes, making them a true paradise for experienced surfers.

Although the winter season (June-August) is considered the best season for surfing, the spot offers good conditions all year round. This ensures that surfers have the opportunity to enjoy excellent waves at any time.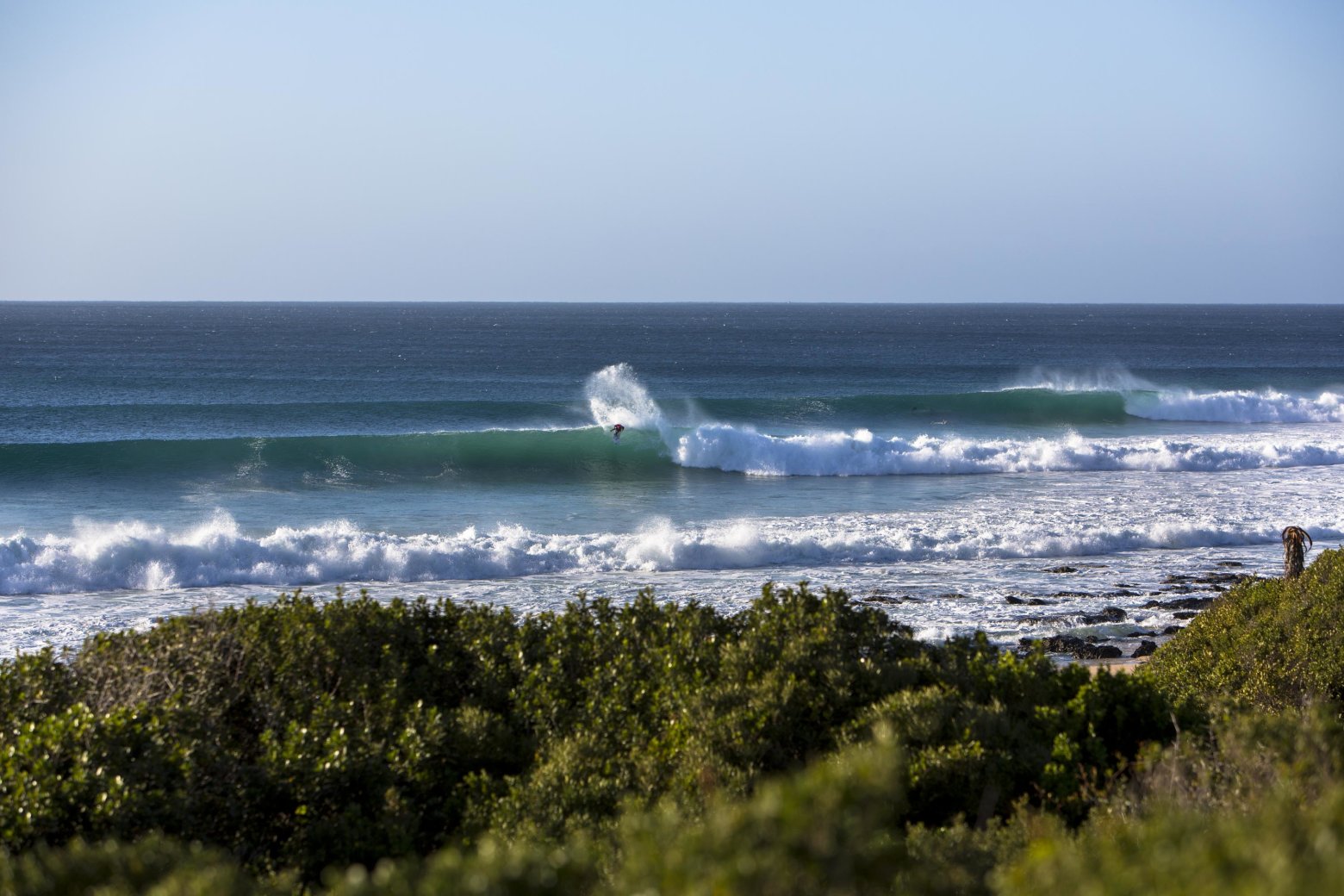 Taghazout Beach, Morocco
Located on the coast of Morocco, Taghazout is a popular surfing destination in Europe. Taghazout stands out as one of the best surfing beaches thanks to its variety of waves, consistency of conditions, favorable climate, surfing infrastructure and surrounding natural beauty. Whether you are an enthusiastic beginner or an experienced surfer looking for thrills, Taghazout offers you an unforgettable experience in the water and a chance to immerse yourself in Morocco's vibrant surf culture.
America
Pipeline Beach, Hawaii
Considered by many to be a surfing mecca, Pipeline is known for its legendary waves, quality and consistency, challenge and adrenaline rush. Located on the north shore of the island of Oahu, it is known for producing some of the most perfect and challenging barrels in the world. The waves break over a shallow reef, creating fast, hollow tubes that offer a unique experience for surfers.

Pipeline is the setting for some of the world's most prestigious surfing events, such as the Billabong Pipe Masters. These competitions bring together the world's best surfers and are an exciting spectacle for participants and spectators alike.
Banzai Pipeline Beach, Oahu, Hawaii
Another legendary spot on the island of Oahu, Banzai Pipeline is known for its massive, tubular waves. It is one of the most challenging and prestigious spots for expert surfers. The waves are fast, powerful and tubular, which means that surfers must have a high level of skill to surf them.

Surfing at Pipeline is a real challenge and offers a dose of adrenaline for those who dare to face its breaks, which is why it is one of the best places in the world to surf.

It has a historical legacy in the surfing world and is considered one of the most emblematic breaks.
Santa Cruz Beach, California, United States
The coastal town of Santa Cruz is a popular surfing destination in California. With its iconic pier and a variety of breaks, such as Steamer Lane and Pleasure Point, this region offers a wide range of waves for all skill levels. From the gentle waves of Cowell's Beach to the iconic Steamer Lane to the challenging spots at Pleasure Point and The Hook, there are options for all surfers, from beginners to professionals.

Santa Cruz has a remarkable consistency in the presence of waves throughout the year. The area is exposed to both North and South Pacific swells, ensuring a good supply of waves in a variety of conditions. It has a vibrant and deep-rooted surf culture and the local community is deeply involved in surfing where there is a long tradition of talented and passionate surfers.
Trestles Beach, California, United States
Located on the California coast, Trestles is an iconic surf spot and a surfer's paradise. This area is home to a number of breaks, such as Lowers, Uppers and Cottons, which offer consistent, quality waves to enjoy epic sessions.

Trestles is located in San Onofre State Park, which means the area is protected and preserved for long-term enjoyment. This ensures that the natural environment and waves are kept in optimal condition for surfers and future generations.
Playa Grande, Costa Rica
This beach on the Pacific coast of Costa Rica is known for its impressive waves and relaxed atmosphere. It is a popular destination for surf lovers looking to enjoy consistent barrels and lush nature in a tropical setting.

It stands out as one of the best surfing beaches in the world due to its consistent waves, size and power, its lush natural environment, its quiet and less crowded environment, and the welcoming surfing community. Whether you are an enthusiastic beginner or an experienced surfer looking for more intense thrills, Playa Grande offers an unforgettable experience in a beautiful and unique tropical setting.
Tamarindo Beach, Costa Rica
Located on the Pacific coast of Costa Rica offers consistent and fun waves for surfers of all levels. Tamarindo has a wide and accessible beach that is ideal for surfers. Access to the water is convenient and there is plenty of room for everyone. It has adequate tourist infrastructure including surf stores, surf schools and equipment rental services, making it easy for visitors to enjoy their experience in the water.

Tamarindo Beach is in a strategic location that allows access to other notable surf spots in Costa Rica. From here, surfers can explore other nearby beaches, such as Playa Avellanas, Playa Negra and Playa Langosta, which also offer excellent surfing conditions.
Puerto Escondido Beach, Mexico
Puerto Escondido, on the Pacific coast of Mexico, is known for its world-class waves. This place is famous for its powerful and challenging waves. In particular, the break known as Zicatela is one of the most famous and feared in the world, with waves that can reach heights of up to 6 meters. This attracts experienced surfers looking for an exciting challenge and the opportunity to surf impressive tubes.

Puerto Escondido offers consistent surf conditions for much of the year. Quality waves can be found at different times of the year, which attracts surfers from all over the world looking to take advantage of the optimal surfing conditions.